MDT announces financial data oracle MeFi, connecting Capital Market and DeFi
Measurable Data Token (MDT) announces its proposal of launching a blockchain oracle for financial data. This new oracle Measurable Finance (MeFi) aims to contribute financial data from the major capital markets to public blockchains, and empower the decentralized finance (DeFi) ecosystem with reliable financial data on chain.
MDT is a decentralized data economy, where users, data providers and data buyers can exchange data securely and anonymously. Its very own alternative data branch Measurable AI provides actionable consumer insights in 9 emerging markets for financial institutions including hedge funds, investment banks and equity research firms. More than 5.4 million opted in users contribute anonymous data points from email receipts and credit card transactions via MDT's ecosystem.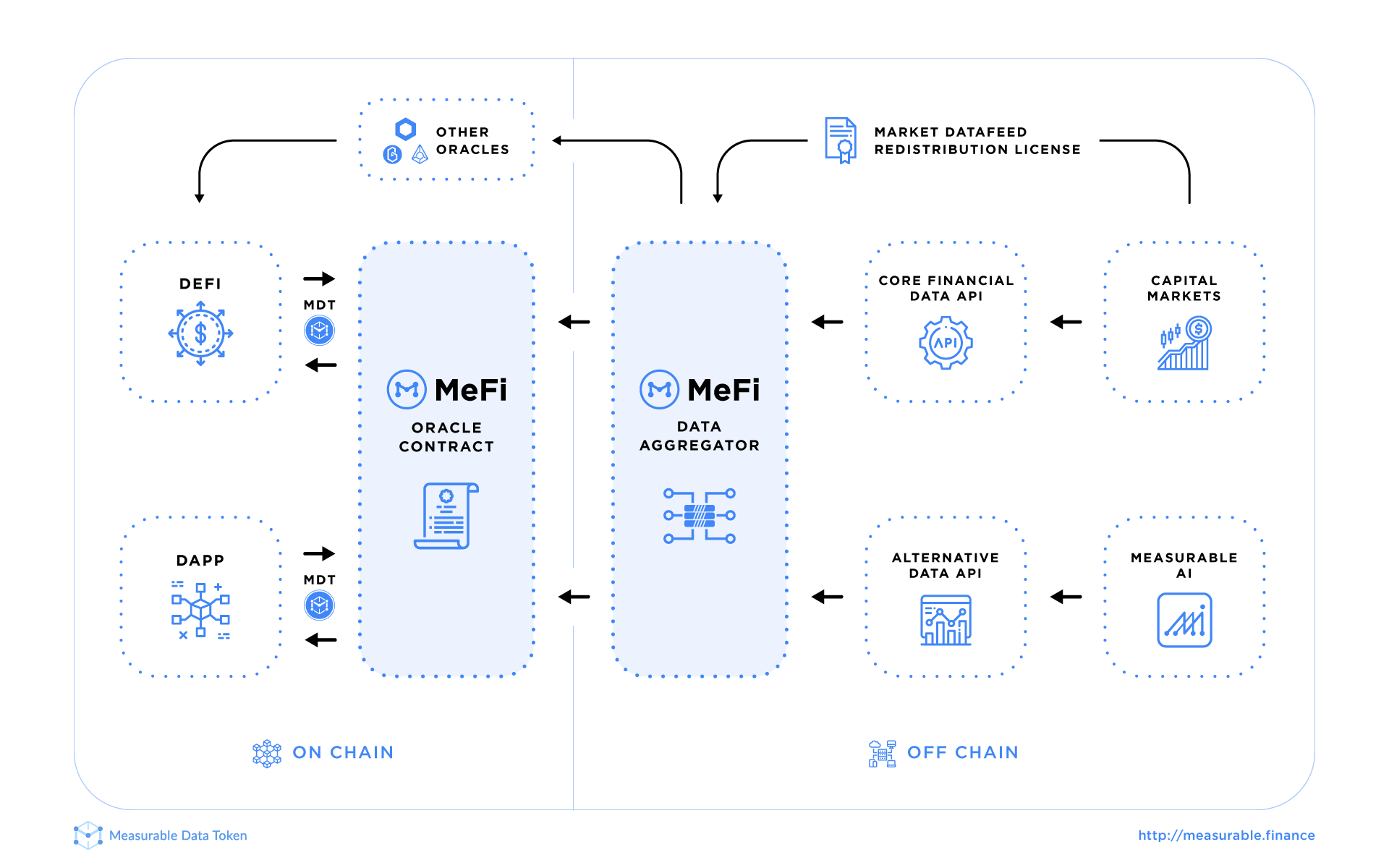 "From our experience in the alternative data space, we realized that data is the superpower in the financial markets. If DeFi is to go mainstream, DeFi innovations and Dapps need to connect with the external context. We would like to create a secure connection between smart contracts and the financial world with MeFi, and to help developers access reliable financial data on chain, " says Heatherm Huang, co-founder of Measurable Data Token.
To make it happen, MDT has secured partnerships with certain core financial data providers, and submitted applications to redistribute realtime market data from mainstream capital market exchanges. In its initial plan, MeFi will provide real-time core financial data such as the intraday prices of listed companies from capital market exchanges to the high-efficiency public blockchains, and end of the day market data to the low-efficiency blockchain Ethereum in a delayed manner. In addition to market information, MeFi financial data oracle will also provide other core data including company earnings, financial derivatives and ETFs for the smart contracts. DeFi developers can access the financial data from MeFi with the MDT tokens on chain.
Blockchain oracles are essential as an infrastructure tool for the decentralised finance industry. As a veteran in both financial data and blockchain, MDT endeavours to be a pioneer bridging the capital markets and the blockchain world with MeFi, and helping developers to build more powerful decentralized innovations.