Bounty Game
8.16.2018 - 01.31.2019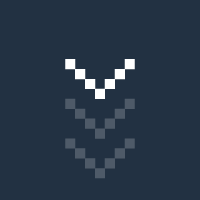 Bounty Reward System is closed.
Hello all, we are excited to announce the launch of our new MDT bounty! This time, to spice things up, we turn the bounty program into a game!

The MDT Player One Bounty Game (the Bounty Game) is designed to help grow the MDT community. We are offering in total 1,000,000 MDT to the bounty game. It starts from 16 August 2018 to 31 January 2019.

Participants can not only earn specific bounty rewards by finishing different bounty tasks, but can also join the "MDT Player One" Bounty Leaderboard Game.

Each week, the winner of the Leaderboard will receive 5,000 MDT!
Winner of the Monthly Winners leaderboard will receive 10,000 MDT!
On January 31, 2019, we will announce the final winner, No.1 on the Leaderboard, who will get 100,000 MDT!
LEADERBOARD
Updated weekly
| # | NAME | SCORE |
| --- | --- | --- |
| 1 | do***11@g***.com | 6,000 |
| 2 | in***o@l***.pro | 4,000 |
| 3 | fon***gn@g***.com | 2,000 |
| 4 | lad***ww@g***.com | 1,543 |
| 5 | bul***un@g***.com | 1,005 |
| 6 | 139***51@1***.com | 535 |
| 7 | yi***iao@h***.com | 510 |
| 8 | 737***63@q***.com | 508 |
| 9 | ni***990@g***.com | 500 |
| 10 | 446***16@q***.com | 500 |
Monthly Winners
Updated on the 16th of each month
| # | NAME | GAIN |
| --- | --- | --- |
| 1 | bul***un@g***.com | 5,200 |
| 2 | do***11@g***.com | 2,000 |
| 3 | yi***iao@h***.com | 1,000 |
| 4 | 737***63@q***.com | 700 |
| 5 | 139***51@1***.com | 300 |